Kenneth DeVille, PhD, JD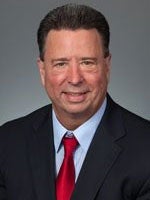 Professor
252-744-0318
devillek@ecu.edu
Dr. DeVille holds a doctorate from Rice University (1989) and a law degree from the University of Texas (1992). He is Professor in the Department of Bioethics & Interdisciplinary Studies at the Brody School of Medicine at East Carolina University in Greenville, N.C. He is a licensed attorney in North Carolina and Florida and has served as "of counsel" for health law firms in North Carolina. DeVille is Certified in Healthcare Compliance (CHC) and Certified in Healthcare Research Compliance (CHRC) by the Healthcare Compliance Association (HCCA) and a Certification in Healthcare Privacy Compliance (CHPC). He is certified in Superior Court Mediation, certified in mediation by the Mediation Network of North Carolina, and has served extensively as a mediator for the Mediation Center of Eastern North Carolina and for the North Carolina Office of State Personnel.
He serves, in addition, as the University Ethics Liaison to the North Carolina State Ethics Commission.  DeVille has served as: Chief Institutional Integrity Officer for ECU, Division of Health Sciences, chief compliance officer for the school of medicine, as the university HIPAA privacy officer, and as the administrative director of the university and medical center institutional review board. In his CIIO role, DeVille developed and oversaw regulatory compliance solutions for multiple activities across the University. As the ECU HIPAA Privacy Officer, he served as the HIPAA privacy consultant to the University, and provided leadership on specific regulatory issues and oversight related to the HIPAA Privacy Act.
DeVille has edited numerous books, articles, book chapters and professional publications in the areas of healthcare ethics, law, regulation, policy and compliance.  His publications include Medical Malpractice in Nineteenth Century America: Origins and Legacy (New York University Press, 1990) and co-editor of Physician Assisted Suicide: What are the Issues? (Kluwer Press 2002). He has authored numerous articles and book chapters including peer reviewed publications in journals.
DeVille's teaching includes courses in ethics and law in the school of medicine; public health ethics and law; scientific integrity; ethics and medical jurisprudence for physician assistants; and dental ethics.
---
Publications
Medical Malpractice in Nineteenth Century America: Origins and Legacy
Physician Assisted Suicide: What are the Issues?
The Journal of Medicine and Philosophy
Clinics in Obstetrics and Gynecology
Law, Medicine, and Ethics
Theoretical Medicine and Bioethics
The Journal of Clinical Ethics
American Journal of Bioethics
The Historian
Pediatrics Trends in Health Care, Law, and Ethics
Current Surgery
HEC Forum
The International Journal of Technology Assessment in Health Care
The Journal of Public Health Management and Practice
Compliance Today
The Missouri Law Review
American Journal of Public Health
Social Justice in Context
Journal of Healthcare Compliance
Cambridge Journal of Healthcare Ethics
Mount Sinai Medical Journal
Seminars in Pediatric Surgery
Academic Medicine
Defense Counsel Journal
Accountability in Research
The Journal of Legal Medicine